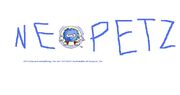 Neopets will unveil a totally rad and tubular version:Neopetz!! We will eliminate Neopoints, and from then on everything in the shops would be free! We would also introduce Nick Neopia, a totally awesome dude who promised to act as your tour guide for the new site. Did you miss this jokey layout? Well, it's still viewable here!
Though a warning: the bright colours might make your eyes bleed! Pssst! Want to see what Jellyneo did for their prank lately? Then click here, and here. ;)
​
Ad blocker interference detected!
Wikia is a free-to-use site that makes money from advertising. We have a modified experience for viewers using ad blockers

Wikia is not accessible if you've made further modifications. Remove the custom ad blocker rule(s) and the page will load as expected.